Veterinary medicine
Laboratory of Veterinary Mycology
Welcome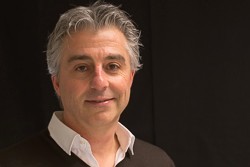 The objective of the laboratory of Veterinary Mycology is to acquire and disseminate knowledge on fungi and mycologic diseases of veterinary interest, including exotic and wildlife diseases as well as zoonotic infections, with the aim to improve animal and public health.
Its missions encompass education, research and expert activities.
Education activities concern undergraduate students (general parasitology and parasitic diseases). Post graduate students (PhD) are involved both with basic and applied research programmes. The unit is also involved with continuing education for veterinary practitioners.
Scientific research is oriented to the study of the relationships between parasitic protozoa, helminths, fungae and arthropods, and their hosts. A special focus is given to zoonotic diseases. Both basic and applied topics are delt with.
Expert activities: the laboratory of parasitology and parasitic diseases is implicated in the set up and implementation of lab and field trials in connection with different pharmaceutical companies. The unit also participates in national and international expert committees.
Prof. Bernard Mignon and their collaborators